Shelter Brewing Co knows how to throw a party. Since turning on the taps in 2020, their stage has witnessed some mind-blowing performances that have rocked the foreshore and left Busso buzzing with excitement. With past rowdy nights courtesy of Southern River Band and Great Gable, the energy at Shelter is infectious and the music (and their beers) are the fuel that keeps the good times rolling.­­
When it comes to heating up the Shelter stage on a chilly Cabin Fever night, we can't think of a better duo than Old Blood and Carla Geneve. The two acts will head south on Friday, 21 July for Shelter The Storm, a raucous night of tunes and brews. The reigning kings of blues-rock in WA, Old Blood, are loved for their tightly woven performances that keep audiences on the edge of their seats. Their captivating stage presence has propelled them to headline their own sold-out shows across local venues.
And Carla Geneve? When it comes to entrancing audiences with mesmerising performances and lyrics straight from the soul, Carla Geneve has that in spades. Carla's brutally honest lyrics have struck a chord with listeners. Hailing from another WA coastal community (Albany), Carla made a splash in the Australian music scene with her 2018 debut single "Greg's Discount Chemist," which quickly garnered a lot of love on Triple J and community radio. Her unique sound and captivating presence have solidified her reputation as a rising star in the industry.
Looking beyond Shelter the Storm and Cabin Fever, the Shelter team have big plans to for the space to become a haven for live music, waking up the once-sleepy seaside town from its slumber. Expect to see more incredible local and national artists taking to the Shelter stage in the coming months and years.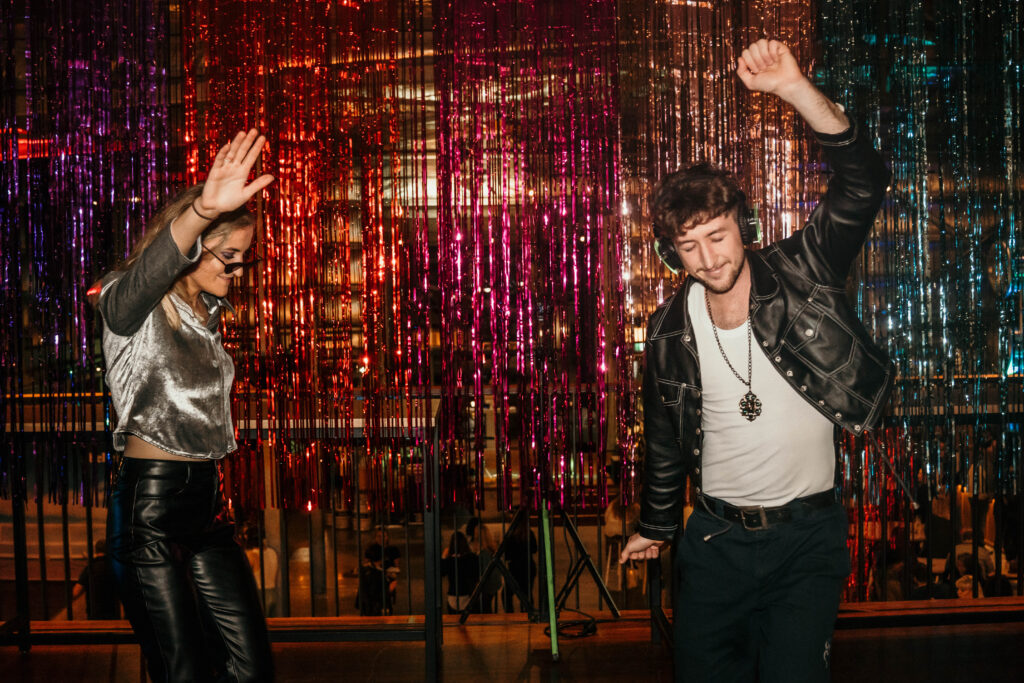 It wouldn't be Cabin Fever without Shelter bringing the good times and delicious beers. Grab your tickets to Shelter the Storm for a night of good old fashion Aussie music with local Cabin Fever legends Lightnin Jack and DJ Mandy B keeping the stage warm between acts.
The night doesn't stop after there. DJ's and a silent disco will keep you going all night with Shelter's brews fuelling your dance moves no need to go anywhere else. Don't forget to hit the photo booth for a souvenir of the night!
Find Shelter in The Cabin
Keep toasty between your Cabin Fever festivities in The Cabin, presented by Shelter Brewing Co. The Busselton Foreshore just outside Shelter Brewing Co will be abuzz with wintry experiences like pop-up bars from Shelter Brewing Co, Banks & Bloom Distillery and Vasse Felix, while you listen to a line-up of non-stop entertainment from Fool Nelson, Sunsick, Little Guilt and Sprinter and more. Big kids can enjoy wine, beer and spirit tastings and workshops, while the little ones are entertained with workshops from Salty Sketches and circus activities with Rapture.
Start your morning the South West way with a refreshing dip in the ocean with the Swimming Women, followed by a trip to the onsite sauna for those really wanting to warm things up. Entry to the Cabin is free from 12-5pm on Saturday 15 and Sunday 16 July, while some experiences and workshops require booking in advance.