From 14 to 16 July, find your shelter at The Cabin on the Busselton foreshore for an unforgettable three days of epic live music, exciting workshops and a slew of your favourite local producers.
Some ticketed events are dotted between free entry events, so check out the line-up below to start planning your weekend in The Cabin.
Free Events
Food Truck Frenzy | Friday 14th July 5:30 pm to 8:30 pm
Your favourite South West food vans all rolled up on The Busselton Foreshore for one hell of a Food Truck Frenzy. The Cabin, presented by Shelter Brewing Co, is your one stop shop to settle those rumbling bellies with the best sweet and savoury fare on wheels. The Shelter bar will be open to grab a drink as well as music under the cosy confines of The Cabin. Food trucks include Fogs Dogs, The Melt Method, Chew Chew Truck, Churros Delicious, OMG Donuts and wood-fired pizzas from Shelter. DJ Simon Melon will also be playing vinyl in The Cabin throughout the night, so grab some food and come get toasty around the fires.
This is a free event. Food and beverages can be purchased on the night.
Welcome to Country & Yarning around the fire with Zac Webb | Saturday 15th 11am-1pm
Join us for a Welcome to Country and Smoking Ceremony in The Cabin with Zac Webb on Saturday morning. The traditional smoking ceremony is used to cleanse and purify the spirit, body and soul and signifies the beginning of something new. Zac is a Wadandi-Pibulmun cultural custodian from the Noongar nation who will welcome guests onto Boodja (country) for Cabin Fever Festival 2023, as well as sharing insights into the Makuru season and how to tread lightly and care for country while enjoying Cabin Fever festivities. Then, join Zac afterwards for yarns around the fire (karla).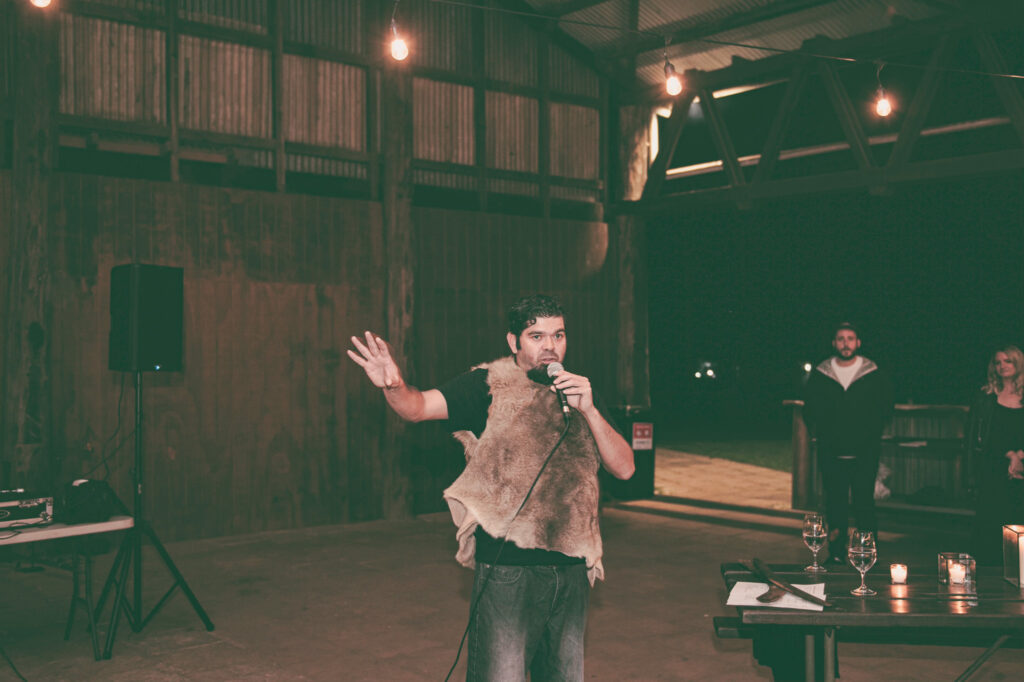 Live Music | Saturday & Sunday 12:00 pm – 5:00 pm
Our line-up of live music will have you rocking all weekend. Providing the tunes to keep you toasty are Dulcie Duo (Acoustic Set) Little Guilt, Bush Telly, Flower Fiction, Sprinter, Fool Nelson, Residents' Club, Sunsick and Simon Melon (DJ set).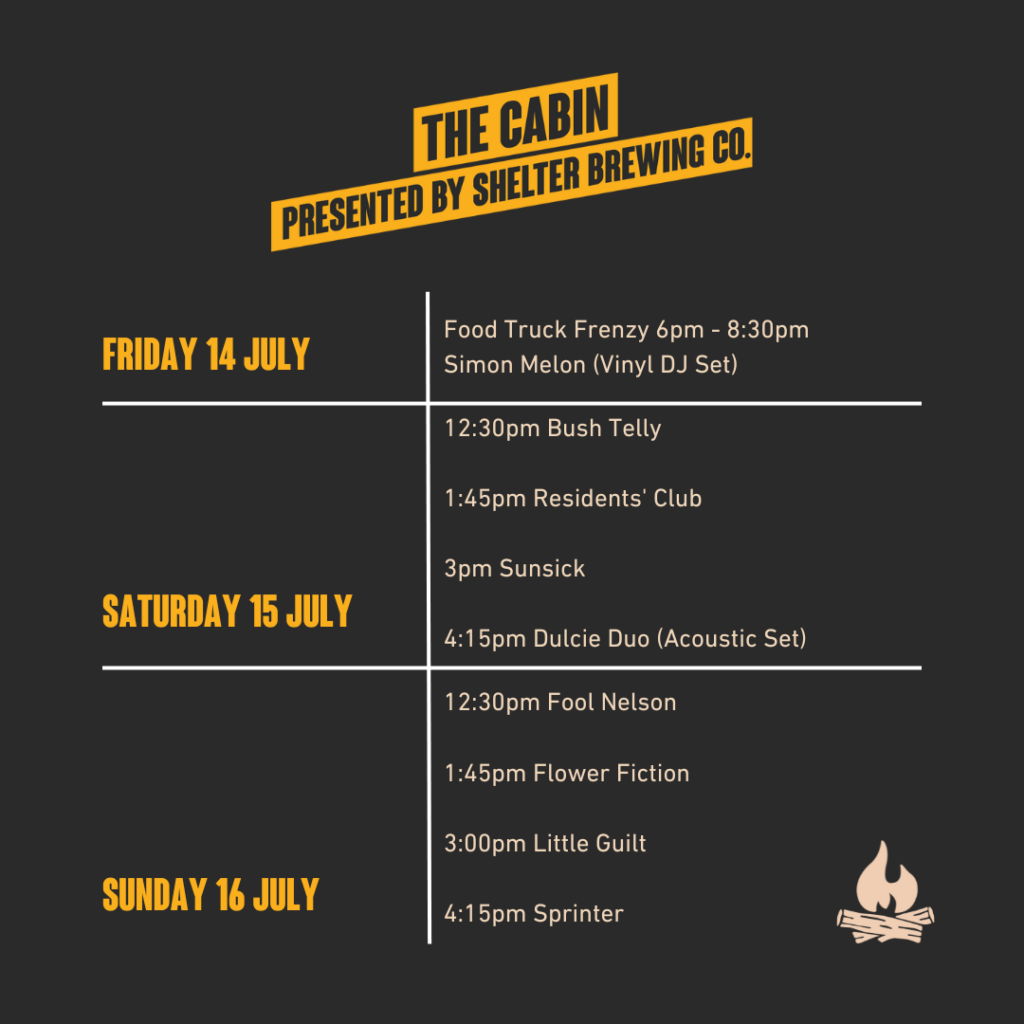 Vasse Felix Wine Tastings | Saturday & Sunday 4:00 pm – 5:00 pm
For the wine lovers, sip and savour a tasting with Margaret River's founding winery Vasse Felix.
Kids Workshops | Saturday & Sunday 12:00 pm – 5:00 pm
And lastly for the kids, Salty Sketches will nurture your young Picasso with painting workshops, face painting and paint by numbers while Rapture Circus will train up your little circus performer. Circus workshop on Saturday from 1:30pm – 3:30pm.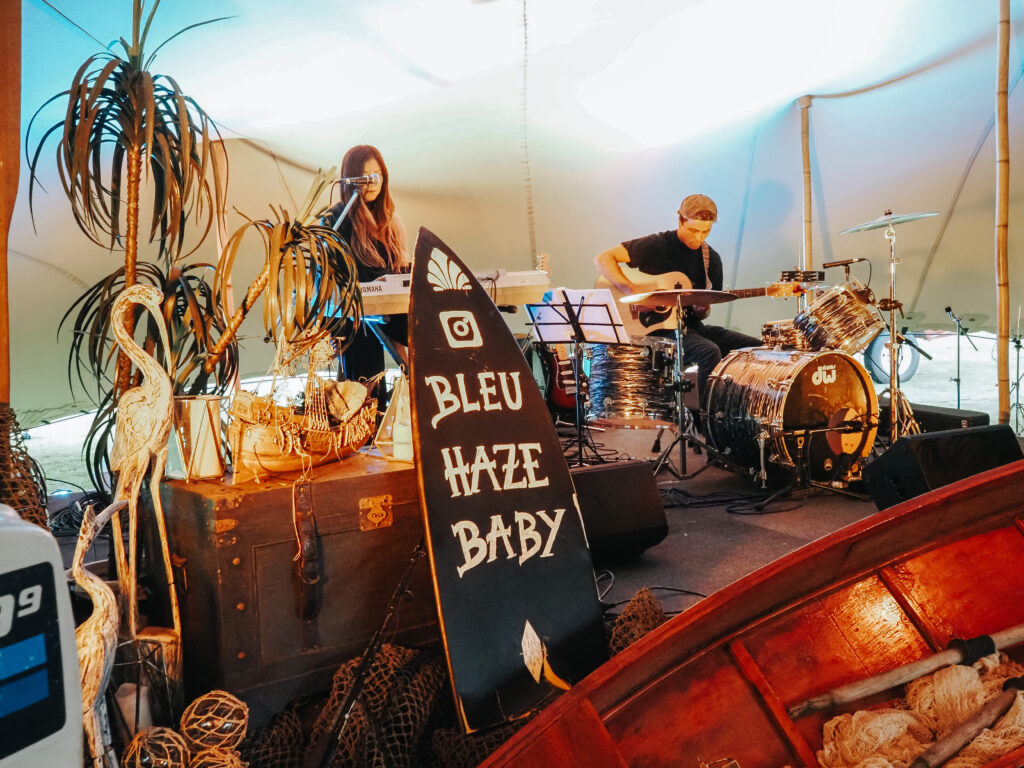 Ticketed Events
The Ultimate Winter Long Lunch | Friday 12pm – 4pm
An exciting many hands collab lunch championing local produce with four renowned chefs preparing a course each. Be wined and dined by Chef Rishi Naleendra of Cloudstreet Singapore, who will be joined by Evan Hayter of Arimia, Calum MacKechnie of Lalla Rookh and Luke Foyle from Juanita's Bar Subiaco. Each a master of their preferred cuisines and will be preparing a course each championing local produce, matched to stunning local beverages.
Winter Ocean Swimming | Saturday 9:30 am-10:15am
Dive into your weekend with the Swimming Women for a winter swimming experience that will leave you invigorated and ready to conquer your Cabin Fever activities. The 30-minute class will have you embracing the chilly waters (approx. 15 degrees) and is suitable for those new to ocean swimming as well as seasoned mermaids and mermen with Swimming Women's expert coach.
Sip N Paint Sunflowers | Saturday 12pm – 1:30pm
We're so lucky to have the amazing Holly of Seeded Sunflowers joining us in The Cabin this year, guiding some lucky people through how to create and paint her well known sunflowers that now decorate buildings in Perth to the South West. All materials will be supplied and you will get to take home your sunflower creation at the end of the workshop. Make sure to get a drink from The Cabin beforehand to enjoy with your class!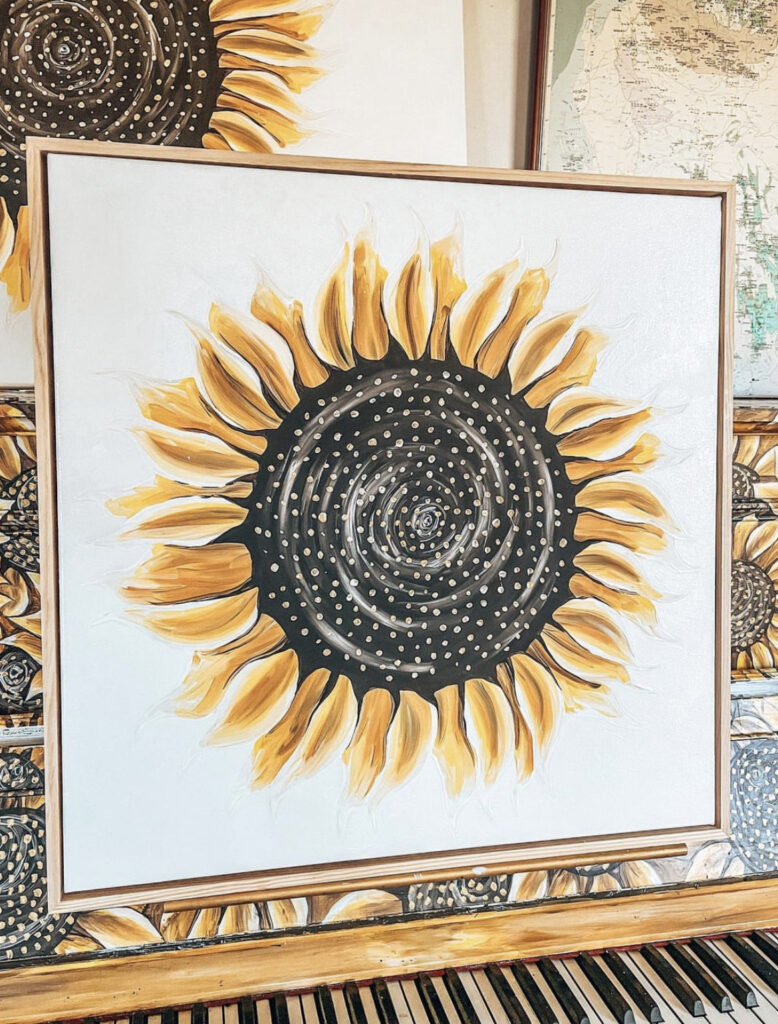 Banks and Bloom – Distillery + Lab | Saturday 2:30 pm & Sunday 12:00pm
Become a master mixologist with the Banks and Bloom – Distillery + Lab cocktail workshop. Shake and stir up a storm under the guidance of Banks and Bloom – Distillery + Lab Mixologist Luca, crafting three unique cocktails with Australian native garnishes. Take home two exclusive Banks and Bloom RTDs, including the refreshing Vodka Soda + Desert Lime and the fruity Gin Soda + Passionfruit.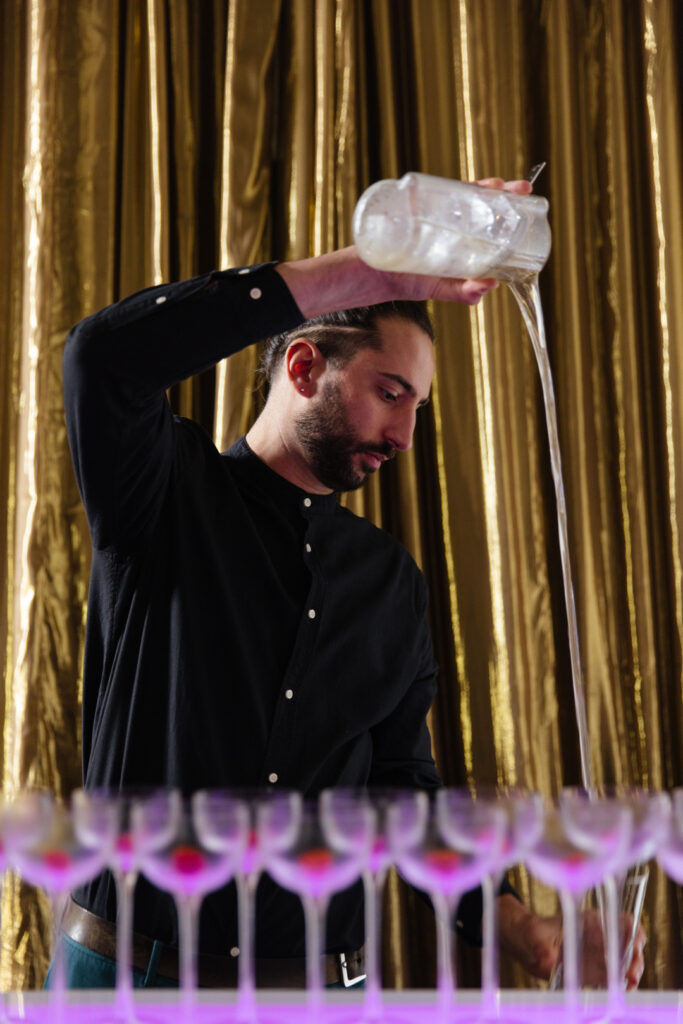 Beer Workshops with Shelter Brewing Co | Saturday 1:30pm & Sunday 3pm
Join Ian from Shelter Brewing for a fun and informal tasting in all thing's beer & cheese! Enjoy four beers and four cheeses as you taste your way through your Saturday afternoon. Or, looking to up your beer game? Learn the ABCs of your favourite beers at Shelter Beer Basics with Ian from Shelter. Learn the basics behind the brew including what ingredients are used, brewing methods, different styles and of course, tasting.
Deep House Vinyasa | Sunday 10:30am – 11:30am
Join the team from Gnarabup Yoga Studio to start your Sunday right! Get ready to sweat, smile and strike a pose. 60 minutes of great music and even better energy in the toasty Cabin.
Sip N Paint Your Own Wine Glass | Sunday 1:30 pm – 3:00 pm
Get a little crafty and sip while you paint your very own wine glass with the amazing Kimberly from Vino and Van Gogh. This workshop will see you paint your own designs onto an up-cycled wine glass under the watchful guidance and expertise of Kimberly. You will be able to take your glass home at the end to enjoy your wine out of for years to come. Come into The Cabin a little earlier to grab some wine and a pizza from Shelter to enjoy alongside your class.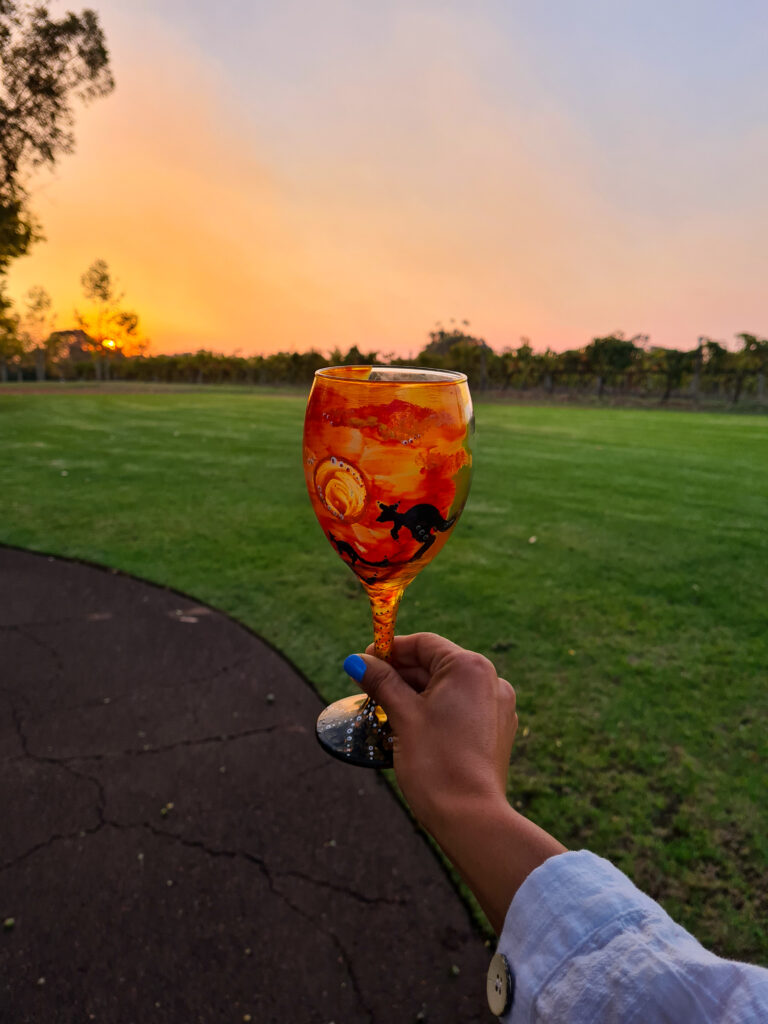 Cheese Toastie Battle | Sunday 6pm – 8:30pm
The greatest battle to storm the South West hits new soil. The Cabin Fever crowd feeder has found new terrain in The Cabin as the best of the best battle it out to be crowned victor. Who will win? That is up to our expert judging panel and you, the people! Sample five toasties as you bear witness to this historic event.
The 2023 contestants battling it out will be Brendan Pratt of Coffee Heads, Tony Breen of The Common, Sam Morgan of Melt Method, Julian Bergerhoff of Shelter Brewing and Dave Astbury of Margaret River Bakery.
Events inside The Cabin range from free to $80, so grab yours below or rock up over the
weekend to get amongst the fun.