Cabin Fever goes international this year with Rishi Naleendra of Cloudstreet Singapore joining the festivities alongside some of Western Australia's best chefs for The Ultimate Winter Long Lunch.
Naleendra, chef and owner of Cloudstreet, the two-Michelin starred restaurant in Singapore serving progressive gastronomy that champions ingredient-driven cuisine and seasonality, will be travelling to Margaret River for the eight-hands winter feast cooked in collaboration with three of Western Australia's top chefs: Evan Hayter of Arimia Margaret River, Calum McKechnie of Lallah Roohk and Luke Folye of Juanita's.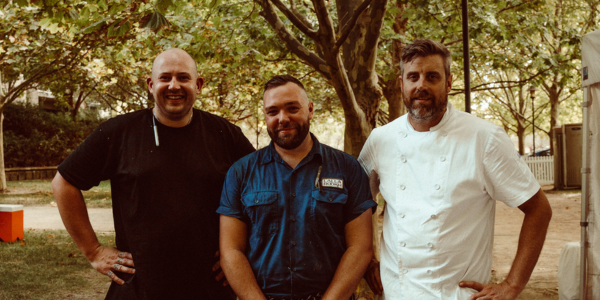 The Ultimate Winter Long Lunch will take place in The Cabin, the festival's purpose-built pop-up restaurant outside Shelter Brewing Co in Busselton on Friday, 14 July, one of many collaborations gracing Cabin Fever this year.
After starting his culinary career in Australia, the home of Cabin Fever holds a special place in Rishi's heart and he's excited to return Down Under and treat guests to his creations.
"Our restaurant Cloudstreet is named after a book written by one of Western Australia's most iconic writers" says Rishi, "plus our signature dish is WA marron, so to head to Margaret River for this event makes so much sense to me."
"We've been using Western Australian truffles and marron since opening, so it will be really nice to be where our produce comes from and meet the people behind them"
"I also love how close Western Australia is to Singapore. WA is just a short flight from Singapore and we share the same time zone, which makes this assignment exciting for a quick weekend of cooking and adventure." Experience the culinary magic created by Rishi, Evan, Calum and Luke yourself alongside stunning local beverages from Banks & Bloom Distillery, Shelter Brewing Co and Vasse Felix.