The smoke from the wintry goodness that is Cabin Fever has travelled north and now reached the big smoke. Perth's best restaurants, chefs and mixologists are packing up and rugging up to join in on the Cabin Fever fun. Get the best of both worlds with our lineup of exciting bi-regional collabs.
Pearl's in the Wild
Get cosy with WA's freshest bars – South Freo's newest Wild in the Street and local Pearl's Bar for a steamy Latin fiesta. Praised for their inventive creations, the evening will feature a curated cocktail list by Wild in the Street and WA Good Food Guide Bartender of the Year, Elise Godwin, with Chef Paula Gálvez serving up Chilean-Mediterranean-inspired tapas. All to the backdrop of a DJ spinning groovy live Latin music and bloody good vibes.
Eagle Bay x Besk Lagerhaus
Eagle Bay Brewing Co. and Perth's Besk Bar join forces to bring you a night of lager and house music. The team at Besk have scoured the nation for an epic line-up of the most universally loved beer, lager, to take over EBBCo's guest taps while one of your favourite RTRFM DJ's, Jxnior spins house beats for you to get down to. Not a lager fan? Besk's got you covered with a curated list of local natural wines.
The Ultimate Winter Long Lunch
An exciting many hands collab lunch championing local produce with four renowned chefs preparing a course each. Be wined and dined by Chef Rishi Naleendra of Michelin-starred Cloudstreet Singapore, who will be joined by Evan Hayter of Arimia, Calum MacKechnie of Lalla Rookh and Luke Foyle from Juanita's Bar Subiaco. Each a master of their preferred cuisines the four will be preparing a course each championing local produce, including Banks & Bloom cocktails, Shelter brews and local wines.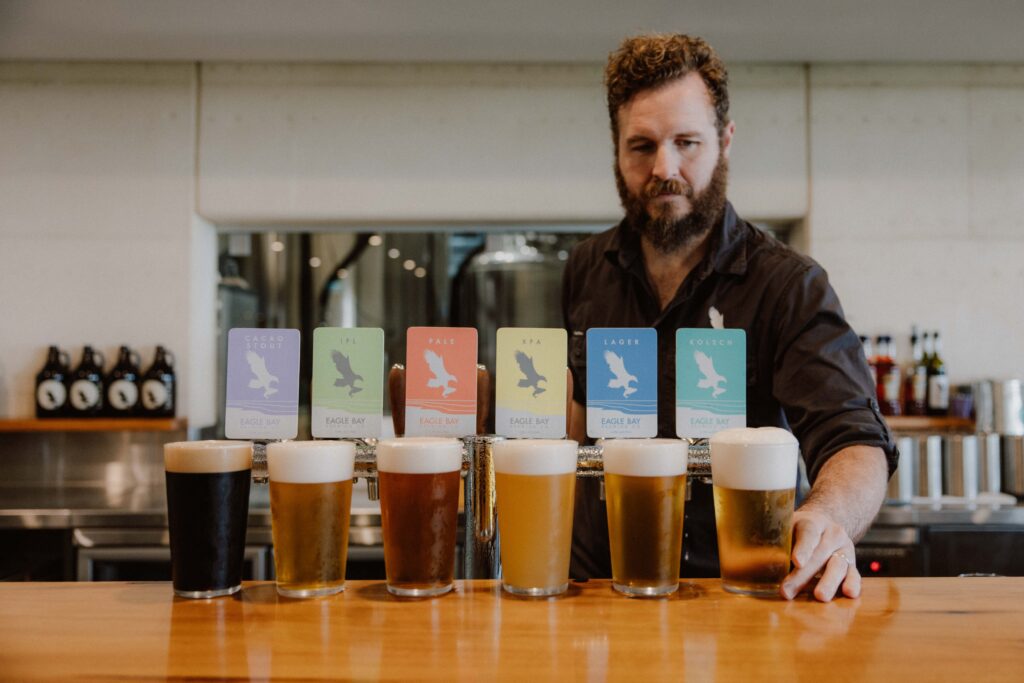 Coastal Collabs – Lagoon x Bib + Tucker
When coastlines collide, you get one hell of a gastronomic experience. Scott Bridger of Freo favourite Bib + Tucker joins Ben Jacob in the Lagoon kitchen for a collaboration not to be missed. Both praised and loved for their approach to cooking and fresh take on seafood, this will be one delicious menu. Get ready to roll up your sleeves, lick your fingers and get messy with copious roaming seafood canapés.
From France & Italy, With Love
An epicurean joyride from eastern France down to northern Italy with lo-fi artisan winemaker Amato Vino and guest Chef Calum MacKechnie, of Lalla Rookh. Start your getaway in the Jura region of eastern France before crossing the Alps into Italy via Tuscany, Piedmonte and Trentino, enjoying a four-course flavour journey that will capture the essence of each region. Amato Vino has a flare for the more obscure grape varieties and will leave you feeling like you're in that lovely Parisian bistro or bustling Italian trattoria.