Shelter Brewing Co are the South West's biggest fans. Born and brewed in Busselton, Shelter is all about embodying the relaxed, welcoming nature of Busso and canning that into some bloody good beer.
Just like the calm blue water, rows of pines, and of course that big ol' jetty, Shelter have cemented their places into the community quite literally with their Busselton foreshore brewery. Offering a new (and possibly the best) view in town, Shelter's HQ has been a part of Busso's heart since opening its doors in 2021. Watch the glistening bay, feel the sun on your skin and soak up the relaxed atmosphere, pint in hand.
Speaking of pints, Shelter's 2022 Seasonal Brew 'Bonfire Stout' could not be more Cabin Fevery if we asked them to create a brew specifically for us (we didn't btw). Ignited from last year's Campfire Stout, this year Shelter have released a bigger, bolder and roastier Bonfire Stout. It's robust, well balanced and eminently drinkable engulfed with layers of heavily roasted coffee, dark chocolate, understated earthy tones and rounded out with a delicate touch of black forest cake.
This year's release is a collaboration with another Busso local. Adding some flames to the Bonfire Stout are local legends Smokin' Bull BBQ. Shelter have given them the task of smoking their malt over banksia nut to give drinkers that real bush fire camping experience.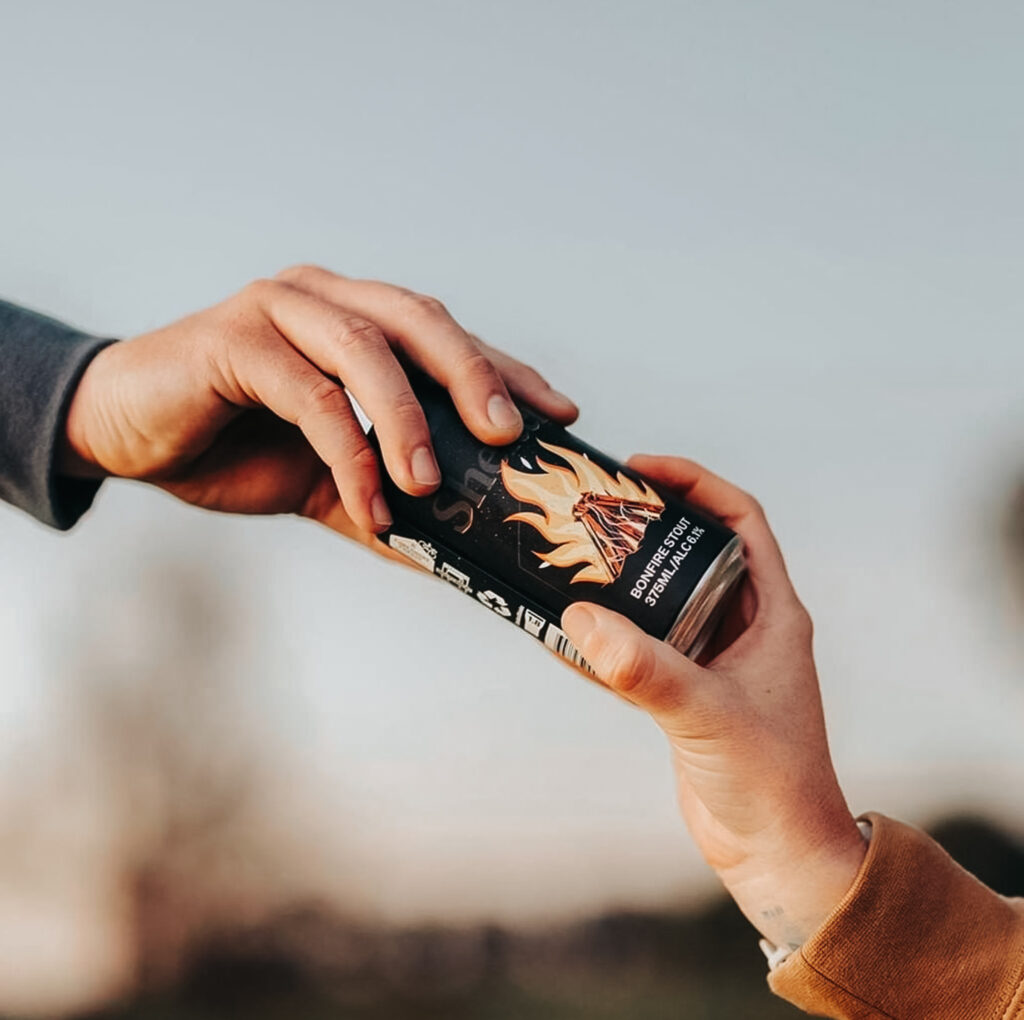 Shelter brew all their beers on site at their Busselton location and are available directly from their site or at any good bottle shop so you can find a bit of Busso wherever you go.
Just like Shelter are the South West's biggest fans, at Cabin Fever we think we might be theirs! That's why we are so excited to have teamed up with them for not one, but two events this year.
Take Shelter in the Cabin…
Keep cosy all weekend in The Cabin, presented by Shelter Brewing Co. Let Shelter and their friends show you some South West hospitality across three days in our pop up event space right outside Shelter on the Busselton Foreshore. Joining Shelter will be La Kooki Wines, Dormilona, Uncle Sam's Smoke Shack and Little Hand Dumplings. There will be entertainment left right and centre with live music, performances, workshops and art classes. Plus Perth's best drag queens will be joining the party on Saturday night. You won't want to be anywhere but The Cabin all weekend.
Belters at Shelter
You'll have the chance to sing your heart out with your mates with spine tingling results at Belters at Shelter. A pub choir and conductor will keep you on beat as Shelter's brews will keep your vocal cords loose and your confidence high. Plenty of surprises the be announced for a night of revelry, plus a few sneaky surprises that you'll just have to turn up to discover.