We get it, you want to hit as many events as you can, but you've got to do the righty by your wallet and stay within a budget. There are plenty of events on our program that will cost you less than a pineapple. Here is how to make your Cabin Fever coin go the distance.
The Cabin Presented by Shelter Brewing Co.
Friday 15th July, Saturday 16th July, Sunday 17th July 12:00pm-9:00pm
Cost: $15
Shelter from the cold on the beautiful Busselton Foreshore inside our purpose-built tent, The Cabin. For $15, your ticket gets you right in the thick of all the best pop- up food and beverage vendors of the South West, as well as a non-stop line up of entertainment, classes and activities throughout the day. The good times don't stop there, stick around for comedy, live music and other good stuff.
Cheese Toastie Battle
Sunday 17th July 6:30pm-9:30pm
Cost: $30
We're already drooling over this one. The Cheese Toastie Battle returns, with a gruelling clash to determine 2022's cheese toastie champion. You'll see the best of the best go head-to-head, in a bid to create the most awesome cheese toastie you've ever accidentally burnt the roof of your mouth on. With five cheese toastie samples, plus a glass of wine or beer on arrival included in your ticket, you'll be rolling out of this one.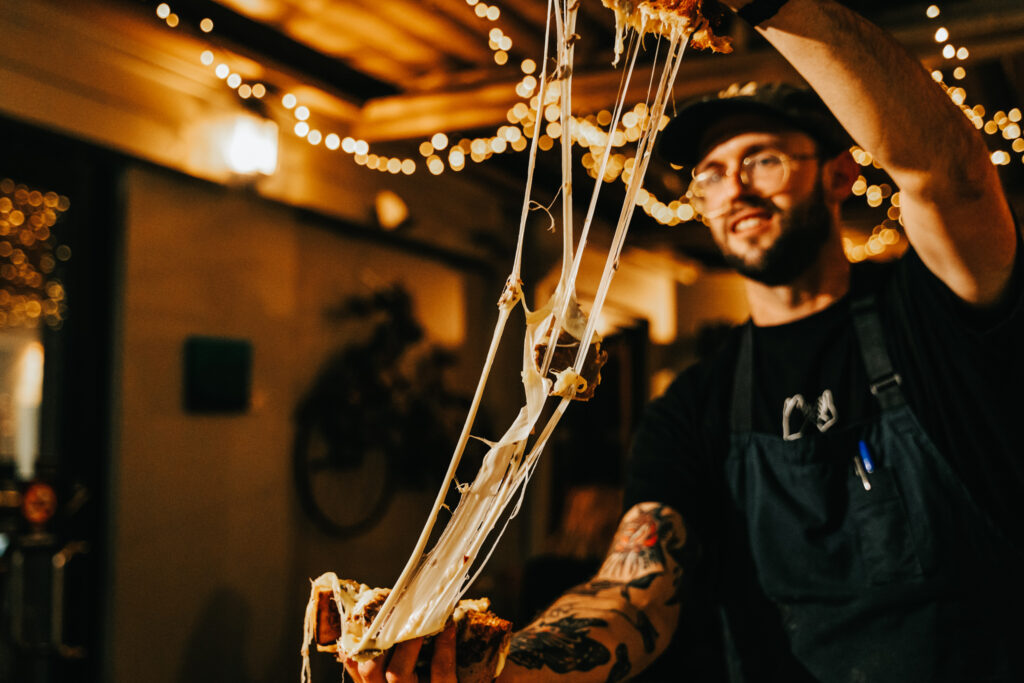 Origins at Night
Sunday 24th July 5:00pm-8:00pm
Cost: $15
Busselton's Origins Market comes alive at night to bid farewell to Cabin Fever 2022. For just $15, your ticket includes entry plus a drink on arrival, plus carnival-style roving entertainment and live music. Come along and sample the best hidden gems of the South West region, all under the one roof.
Blazing Brews
Friday 15th July 7:00pm-12:00am
Cost: $30
Have you really been to Cabin Fever if you haven't been to Blazing Brews? Our cult classic is back to light up your life once again, with a fiery winter party worth layering up for. Your ticket includes entry and an epic live music line-up to be announced. Get toasty with special Cabin Fever barbecue eats by Burnt Ends, and get ready to jump around on the dance floor like an idiot.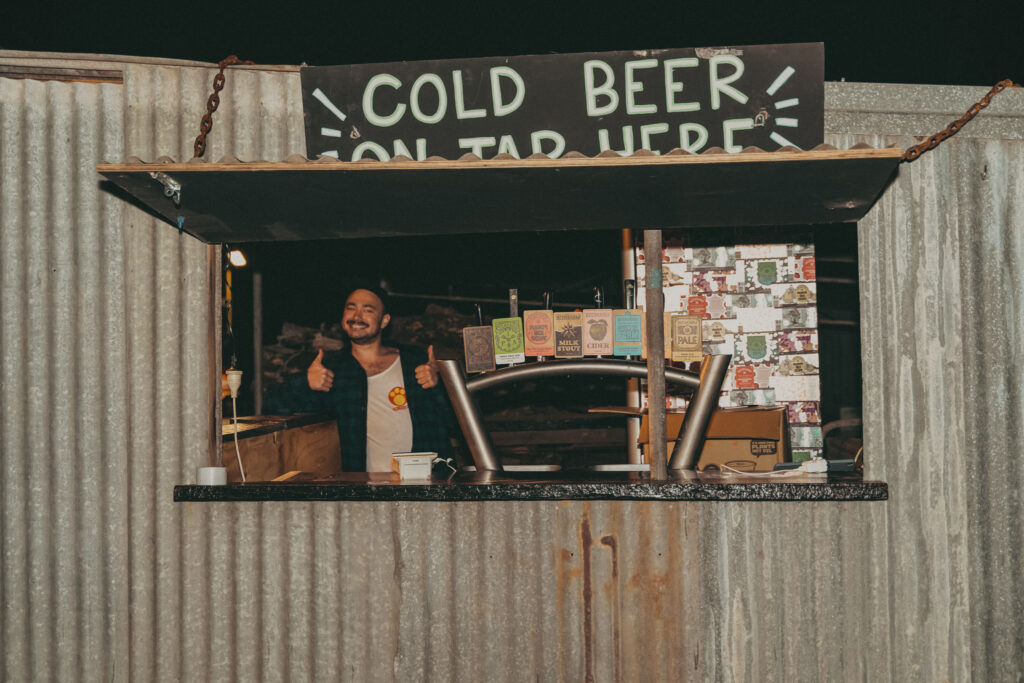 Fondue by the Fire Ft. Lady Lola
Saturday 23rd July Sunday 24th July 12:00pm-4:00pm
Cost: Free Entry
Fondue, fire and free entry? Yes Please! Cosy up at Howard Park with a cheese fondue by a roaring fire, and all the wine from HP. This year, the Cabin Fever fan favourite joins forces with Dunsborough gourmet deli queens, Lady Lola – famous for their beautiful cheeses, freshly sliced premium meats and sustainably sourced produce.
Cabin Fever Closer at Brewhouse
Sunday 24th July 4:00pm-9:00pm
Cost: Free Entry
What's better than a cheap event? A Free event. Ring in the end of Cabin Fever with the crew at Brewhouse. Headliners include a special release beer inspired by Mexican hot chocolate, plus food specials to match. Like all epic parties, there'll be raucous live music and entertainment for max dancing fun. We definitely recommend booking a table to avoid disappointment.