Looking for a lovely little spot to rest your head in between your Cabin Fever festivities? We've got you covered! We've partnered up 4 amazing accommodation providers in the South West to ensure the cosiest place to nurse your food coma.
Forest Rise Chalet & Lodge
This gorgeous spot offers up 10 beautifully secluded, eco-accredited chalets perfectly situated in the middle of Busselton and Margaret River. Each chalet is nestled in its own little patch of forest with a wood fire, comfy king-sized bed, even a cheeky outdoor shower.
W: https://www.forestrise.com.au/
Tasman Holiday Park Yallingup Beach
The holiday park with something for everyone. Tucked into Yallingup and conveniently located to tackle all your Cabin Fever activities from Busselton all the way down to Margaret River. Get cosy and set up base with a cabin, camp or caravan site.
W: https://tasmanholidayparks.com/au/caravan-parks/yallingup-beach/
Tasman Holiday Park Yallingup Cave
Prefer a greener view? Nestled alongside the Leeuwin-Naturaliste National Park, Tasman Holiday Park's Yallingup Cave location will leave you surrounded by nature and some of the best scenery around. Conveniently located across the road from Caves Hotel, choose between powered camp sites to house you during your activities.
W: https://tasmanholidayparks.com/au/caravan-parks/yallingup-caves/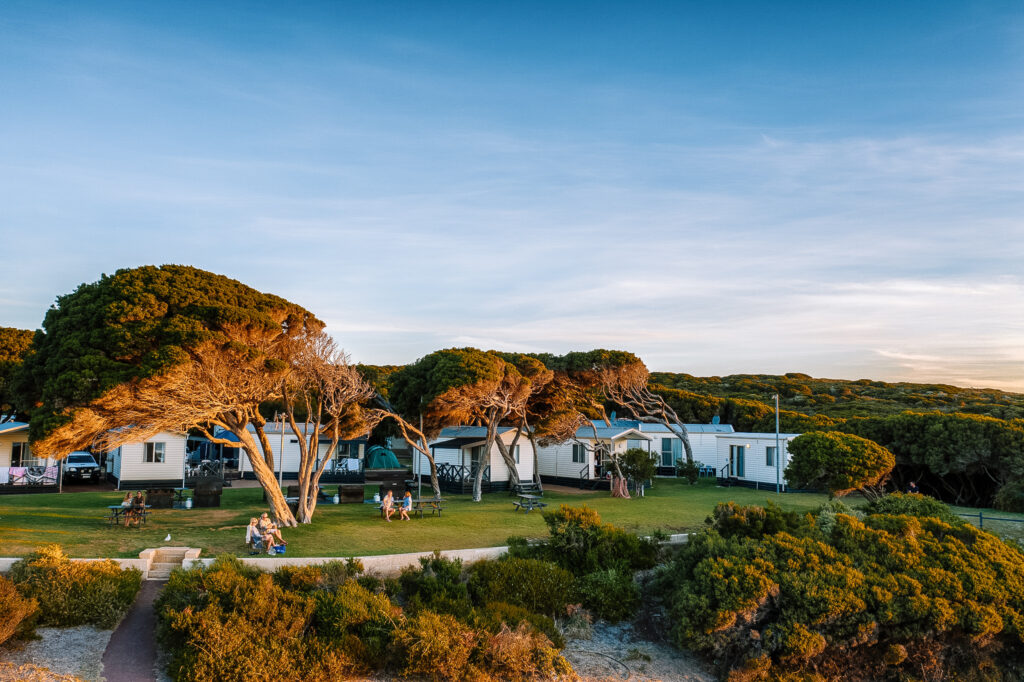 Private Properties
Go all out and get the whole crew together to book one of Private Properties' ah-maz-ing
holiday homes. Whether you prefer coastal or in land, the team at Private Properties boast luxurious properties from Busselton all the way to Margaret River. You won't want to leave the house all weekend (except for your Cabin Fever events of course).
W: https://www.privateproperties.com.au/
Smith's Beach Resort
Looking for luxury with the environment in mind? Look no further than Smith's Beach Resort. There's nothing quite like a roaring fire to a beachfront back drop in the depths on winter. With one-bedroom villas all the way up to four-bedroom, they're the perfect option for a cute couple's weekend or a group getaway.
W: https://www.smithsbeachresort.com.au/